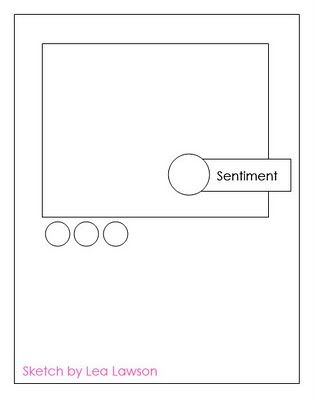 This sweet and simple little sketch is from Lea Lawson. She's the guest sketch
artist, at Skipping Stones Designs (SSD) this month.
Here is my take on SSD sketch # 64....
I used more BoBunny and DCWV teal paper.....lovin' the teal.....it's
actually my fav color....what can I say? Even my prom dress style
bridesmaids gowns (had one of those stylin' 80's weddings....lol) were
in a beautiful deep teal color. Ok, woo.....snap out of the flashbacks...lol.
The flowers and sentiment and all the inking was done with Tim Holtz
Vintage Photo Distress Ink, and the stamp set is SSD Dandelion Dreams
one of my favs....so versatile!! The card was finished off with a sweet
little crocheted flower from Fancy Pants, and a bit of bling, a bit of twine
and....there you go.
Thanks for stoppin' by, and have a great day!!